Message Forum
Welcome to the Needham Broughton High School . Raleigh, NC Message Forum.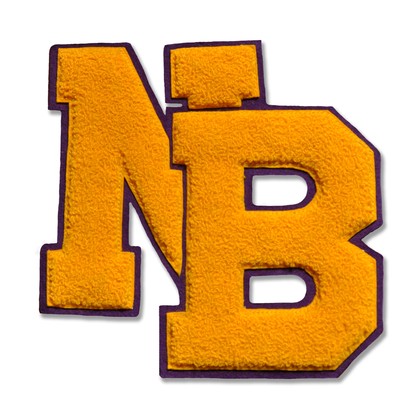 The message forum is an ongoing dialogue between classmates. There are no items, topics, subtopics, etc.
There are Rules of Conduct. NBHS '63 reserves the right, in its sole discretion, to remove inappropriate language and posting. In such instances, the user may be banned from future participation.
No posts may contain profanity (implied or otherwise), or hate language targeting race/ethnicity, religion, gender, nationality, or political beliefs. Post should avoid these topics.
Forums work when people participate. Click the "Post Response" button to add your entry to the forum.
If you wish to respond only to the person writing, just click on their name! Other wise, have fun!
| | | |
| --- | --- | --- |
| | | |
04/18/19 04:12 PM
#252

Susie, I'm sure each message you read was straight from the heart of those who love both you and Stella. I'm glad you took comfort from them.

I don't know if you are a Facebook member, but if so, there is a Facebook page just for our class of '63. You might enjoy strolling through the pictures and memories there.

Xoxo
04/19/19 03:43 PM
#253

I have posted sparingly, to say the least, but appreciate those of you who post with some regularity and in awe of Steve who keeps it all together. Susie, I am very sorry for your loss and can't begin to imagine how difficult it must have been and continues to be. Bobbie and Mary Susan, what a treat to see the two of you whooping it up in Prague. I would recognize either of you anywhere. I am living in Toronto now and continue to work - although at a somewhat slower pace, with an eye towards cutting back in a meaningful way at the end of the year. Big hug to all! Christine
04/21/19 08:58 PM
#254

How great to hear from you, Christine! So happy to know that you are well; would love to know how you landed in Toronto:) Bobbie and I had blast in Prague and Budapest. Come go with us next time - she's taling about Istanbul and other exotic Eastern locales!!! Love and hugs!
07/09/19 02:27 PM
#255

Our older daughter is going back to school at UNC Chapel Hill and we are taking some furniture to her in a couple of weeks. So if I make it to Raleigh, I wanted to know the name of that grill that is often visitied by the class reunions...think it is on the west side of downtown.

thanks, david crenshaw
07/10/19 09:57 AM
#256

625 East Whitaker Mill Road
Raleigh, NC 27608
07/10/19 02:17 PM
#257

Thanks, Roger. It has been 13 yrs since I have been to Raleigh....

david crenshaw
07/11/19 07:40 AM
#258

I hope that you have time to visit the city. You will be amazed!! Raleigh has exploded in the last few years. There are building cranes all over the city. Enjoy your time here. Raleigh is a great place.
07/16/19 02:03 PM
#259

Hello to all my classmates from the Class of '63!

First, I would like to say I really like the Website! Thanks, Steve!

Second, I haven't posted anything prior to this on the forum...I have read thru just about all the posts on it...amazing! I am touched by the many comments from so many on those of us who have passed on. Some who have passed I knew, and will miss them as I remember them fondly with great memories. Some I knew only in passing and proximity, I will miss them, too.

My wife, Cindy, and I have moved again...it seems like our 50 years of marriage is always in a state of change. NC, SC, TN, WI, back to NC, and now CA.

We now live on a 600 acre ranch just outside of Santa Maria, CA. Yes, it is a beautiful place...no livestock yet, but thousands of oak trees and beautiful central California Coast mountains. In the spring (if and when it rains) we get acres and acres of wildflowers which have to be seen to be believed. We are located 21 miles south of San Luis Obispo just off of Hwy 101.

We have a standing invitation for any of you heading this way to come visit and stay awhile, sip some good wine, enjoy some great food and recount some tales of past times that probably should not be mentioned. We have lots of wild life viewing (including mtn lion, bears, black tail deer, wild turkey, quail, bobcats, and other critters).

Our new address is 10199 Suey Creek Rd. ((pronounced like sway), Santa Maria, CA 93454. Phone is (805)929-5008 ext 2.. You can also contact me by text on my cell at (336) 978-4715.

Hoping you will be able to vist...I think of you often.
01/27/20 11:50 AM
#260

Steve Stephenson

I am deeply saddened and shcked to hear about the passing of Steve Stephenson. I have personally know Steve since he was 12 years old. He was a member of our youth group at church and his dad was a deacon in the church. We used too shoot and practice basketball at my house often before my family moved to Florida.

Steve and his dad were apples of the same tree with tolerance and compassion for everyone. Steve always kept a level head and would hear both sides of any argument before he would make any comments about a given situation.

Many of you might not be aware, but Steve's dad was connected to a lot of history in Raleigh. He managed the old Briggs Hardware in downtown Raleigh. The origanal building is in the historical register at 220 Fayetteville St., Raleigh, NC 27601 which was built in 1865.

Steve was a prince of a man and truly a special human being. Steve was so down to earth and pragmatic about everything in life. He was a blessing to anyone who knew.

He will be sorely missed. May he rest in peace!
01/27/20 06:32 PM
#261

It was sad to hear of Steve Stephenson passing, he was a friend thru school and while we worked together at Westinghouse. We were able to stay in contact by phone and e-mail for the past several years and he will be greatly missed.

All I can say is, it is our loss but heavens gain.

RIP my friend
01/29/20 07:28 AM
#262

I'm very sad to hear of Steve's passing. Years back when I first started using the class web page, I was astounded at how much Steve did for all of us in just keeping the news timely and correct. Apart from being a friend, I will miss him greatly for that service. Steve, a rest well earned and the beginning of a brand new journey. Good bye, my friend
07/11/20 03:29 PM
#263

Remembering Steve Stephenson...Today would have been Steve's 75 birthday.Our birthdays were only a day apart and we kept up with each other's day over the years.I first met Steve when we were 12 or 13 and we spent much of Junior High in the same classes.We shared a lot of things in common and enjoyed each other's company as life progressed.and years sped past whenever we were able to get together again we picked up right where we left off whether it was weeks,months or years.We had enough triumphs and failures to reminisce and joke about and connect on familiar interests even when we didn't know the details of each other's current lives.We both enjoyed the planning and camaraderie of the class reunion meetings and because of that we kept up a little better in later years.We all owe Steve and Bill Hube an

enormous debt of gratitude for all the work behind the scenes and keeping us all informed about all our classmates.We are very fortunate to have Bill take the torch from Steve and continue our story..We are living in an age right now when all are understanding that life and friends are something we can't take for granted.Do yourself a favor and call an old friend and say hello.We miss you Steve.
07/12/20 04:42 PM
#264

Robert, thanks for the great tribute to Steve! He was one of a kind and everyone was his friend. You could not help but be Steve's friend. He is missed by everyone he touched.
07/12/20 10:07 PM
#265

Robert - Happy Birthday! And thanks for remembering Steve in such a persdonal way.

Thanks too for acknowledging how Bill Hube has stepped up. Those of us who turned 75 in 2020 will definitely have a year to remember.

Stay well. Best.

Ginger Grier Booker

07/13/20 12:18 PM
#266

Robert,

Thanks for sharing your remembrances of when you and Steve met and the way you two stayed in touch over the years. I'm sure it meant a lot to Steve to have your friendship all along the way. Both of you having success in sports made for a good match.

Happy Birthday you! I remember the time we all surprised you for your birthday on Shackleford Banks as you arrived by boat. Not sure which one it was. It was a special day for sure.

Thanks for you thoughtful comments regarding our class website. Can't match Steve's administration of the site, but looking forward to keeping it up and running.

Bill
07/14/20 09:06 AM
#267

Happy Birthday, Robert and Steve!

Hello there, Ginger and Bill!!

So many memories, four of my favorite folks forever.

Lots of love to all of you; please stay safe, and thanks again, Bill, for keeping us connected.

Mary Susan
07/29/20 05:45 PM
#268

Dear Fellow Clasemates,

On a more somber note, I have two deaths to report which I have not seen on our website.

Robert 'Bobby' Denkins passed away on April 7, 2020. His obituary was in the N&O on April 12, 2020.

Tola 'Toby' Lewis passed away July 19, 2020. His obituary was in the N&O July 24, 2020.

R.I.P. .....
08/04/20 10:25 AM
#269

Thank you, Rusty. You are so faithful about remembering each of us and keeping in toucn. I have fond memories of Toby going back to Mrs. Ligon's kindergarten. Good memories.
03/04/21 05:53 PM
#270

Sad to announce that Jackie Bennett Mizelle died this morning after a long battle with cancer. March 4,2021. She will be missed! RIP Jackie!
03/04/21 11:02 PM
#271

So sad to hear this news. She was a really lovely person.
03/05/21 11:33 PM
#272

So Sad to hear about Jackie. What a lovely person.
She was such an important part of our reunion committee.
We will all miss her. Audrey W Black
03/06/21 11:56 AM
#273

Jackie and I go back to UNDERWOOD. She was a friend. Our mother's were friends. R.I.P.
03/07/21 04:20 PM
#274

Jackie was a good friend foe a long time.I always enjoyed catching up with her at our reunion committee meetings.She had a great sense of humor and a warm presence.We'll miss her.
03/08/21 03:05 PM
#275

From when Jackie was at Myrtle Underwood up through our time at Broughton, and on to when she was a part of our reunion committee, her wonderful smile and happy presence made her a special part of our class over the years. We'll miss her.

Obituary: Copy this link and paste in Google Search

https://www.legacy.com/obituaries/newsobserver/obituary.aspx?n=jackie-mizelle&pid=198004527&fhid=5959
03/08/21 04:34 PM
#276

I too remember Jackie with her quizical smile, always interested in what was going on in my life and others in a very caring way...as I was interested in hers. she had challenges but always seemed determined to make the best of her situation....Which she did! another Myrtle Underwood classmate...Sad to hear...