Message Forum
Welcome to the Needham Broughton High School . Raleigh, NC Message Forum.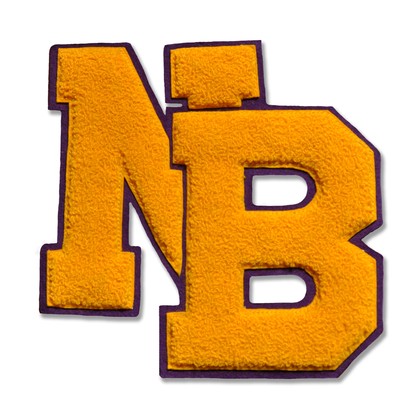 The message forum is an ongoing dialogue between classmates. There are no items, topics, subtopics, etc.
There are Rules of Conduct. NBHS '63 reserves the right, in its sole discretion, to remove inappropriate language and posting. In such instances, the user may be banned from future participation.
No posts may contain profanity (implied or otherwise), or hate language targeting race/ethnicity, religion, gender, nationality, or political beliefs. Post should avoid these topics.
Forums work when people participate. Click the "Post Response" button to add your entry to the forum.
If you wish to respond only to the person writing, just click on their name! Other wise, have fun!
08/04/20 10:25 AM
#269

Thank you, Rusty. You are so faithful about remembering each of us and keeping in toucn. I have fond memories of Toby going back to Mrs. Ligon's kindergarten. Good memories.
03/04/21 05:53 PM
#270

Sad to announce that Jackie Bennett Mizelle died this morning after a long battle with cancer. March 4,2021. She will be missed! RIP Jackie!
03/04/21 11:02 PM
#271

So sad to hear this news. She was a really lovely person.
03/05/21 11:33 PM
#272

So Sad to hear about Jackie. What a lovely person.
She was such an important part of our reunion committee.
We will all miss her. Audrey W Black
03/06/21 11:56 AM
#273

Jackie and I go back to UNDERWOOD. She was a friend. Our mother's were friends. R.I.P.
03/07/21 04:20 PM
#274

Jackie was a good friend foe a long time.I always enjoyed catching up with her at our reunion committee meetings.She had a great sense of humor and a warm presence.We'll miss her.
03/08/21 03:05 PM
#275

From when Jackie was at Myrtle Underwood up through our time at Broughton, and on to when she was a part of our reunion committee, her wonderful smile and happy presence made her a special part of our class over the years. We'll miss her.

Obituary: Copy this link and paste in Google Search

https://www.legacy.com/obituaries/newsobserver/obituary.aspx?n=jackie-mizelle&pid=198004527&fhid=5959
03/08/21 04:34 PM
#276

I too remember Jackie with her quizical smile, always interested in what was going on in my life and others in a very caring way...as I was interested in hers. she had challenges but always seemed determined to make the best of her situation....Which she did! another Myrtle Underwood classmate...Sad to hear...
03/28/21 06:09 PM
#277

I was so sorry to hear about Jackie's passing - indeed she was always smiling and happy during our school days. We will certainly miss her cheerfulness at our next gathering (hurry up, 2023!!). Rest in Peace.

It was also good to see how many people remembered schoool days with her at Myrtle Underwood - I was there, too.

I am reading a book about that neighborhood: Hayes Barton @ 100, by Terry Henderson. He writes about Mrs Ligon's Kindergarten, Myrtle Underwood School, the Hayes Barton Drug Store, the Colony Theater, the Piggly Wiggly - - lots of memories, for those of us who were there during some of the 100 year history!
03/29/21 12:43 PM
#278

BEN,what is the name of the book about the history of the Hayes Barton area? thanks,

david crenshaw
03/29/21 03:40 PM
#279

Spent Sunday afternoon at RIALTO (COLONY) watching "CHINATOWN" with many memories of this theatre in the 40s, 50s, 60s, 70s, 80s, 90s, 2000s, 10s, 20s! You see this is my MOVIE THEATRE.
03/30/21 11:34 AM
#280

David, I think that Quail Ridge books at North Hills has the book. I think the name is Hayes Barton-100 years or something like that.

Sandy
03/30/21 12:11 PM
#281

Thanks, Sandy - Yes, it is

Hayes Barton @ 100

by Terry A. Henderson
03/30/21 02:55 PM
#282

I sent a message and got a nice phone call from John Williamson about the book Hayes Barton @ 100. I have not lived in Raleigh in many decades and he told me of the name changes to Daniels Jr HI and of Cameron Village. It even seems our fathers knew each other.

Anyway as for the book, here is the order form that John sent to me:

"Hayes Barton @100" Pre-Paid Order Form

Complete this form with one of the payment methods below. Only paid orders accompanied by a completed form can be filled.

✶ 486-page history of Hayes Barton

✶ Soft-bound 6 x 9" format with removable neighborhood map and internet link to additional resources

✶ 65+ stories and vintage pictures throughout, including bonus neighborhood photos

✶ Published for the neighborhood's centennial 1920-2020

The book will be available for pick up in early November. Due to the pandemic, a book signing will be arranged at a later time. To accommodate safety concerns, I will email you with the consecutive days and hours when you can drive up for contactless delivery at the Masonic Temple, 1520 Caswell Street, to receive your book(s). Only pre-paid orders will be filled. Payment only by PayPal personal payment (thenderson.1000 @att.net), Venmo (Terry-Henderson-46), or by check payable to "Hayes Barton @100—Book Sales" sent to 1001 Vance St., Raleigh, NC 27608. Please complete required* information below:

*Name: _______________________________________*E-mail address: _____________________________________

*Street/City/Zip Address: _______________________________________________________________Phone:____________________________

Full USPS Shipping address if different from above: (No P. O. Boxes): _________________________________________________________________________________________________

Copies @$20 plus $1.50 (NC/Wake Sales tax) Shipping/handling: $5.00 per book via USPS

Number of copies ordered: ____ x $21.50 per copy (see chart) = Shipping if applicable (@$5.00 per book = Grand Total: books + sales tax + shipping =

✓ Indicate payment made: by____ PayPal; by ____Venmo _____; or by _______ Check




$____________
$____________
$____________


1 x $21.50 = $ 21.50 2 x $21.50 = $ 43.00 3 x $21.50 = $ 64.50 4 x $21.50 = $ 86.00 5 x $21.50 = $107.50 6 x $21.50 = $129.00 7 x $21.50 = $150.50 8 x $21.50 = $172.00 9 x $21.50 = $193.50 10x$21.50 = $215.00
04/05/21 10:55 AM
#283

NOFO at FIVE POINTS has autograph copies of HAYES BARTON @ 100. Cost is $21.35
04/12/21 08:09 PM
#284

FROM THE FAMILY OF BILLY STINSON:

Billy Stinson, 75, June 11, 1945 - April 8. 2021

Last Thursday Billy left us and flew to Jesus. What sustained him throughout life, no matter what came his way, was his deep devotion to Jesus. Billy had the amazing ability to look at life like few can. He was so genuine and open with his relationships, his gifts, and his talents. Unique to the core, he lived life with love, laughter, joy, music and song. A born storyteller, he had a fascinating way of teaching, explaining different aspects of life in a way that no one would forget. We are enriched with "billyisms". Our lives will not be the same without him.

A Visitation will be held on Friday, April 16th from 5-8pm @ GCF Church located at 1407 S. Evans Street, Greenville. Please park in the back off of 14th street. If you wish, bring your treasured Billy memorabilia to share with the family at the visitation.

A Celebration of Billy's life will be held on Saturday, April 17th at 2 o clock @ John Paul II High School gymnasium located at 2725 E. 14th Street, Greenville. Please wear your favorite "Billy" attire (think bright colors and patterns, tie dye, serapes and sandals) and non-scuffing shoes for the gym floor.



04/13/21 11:41 AM
#285

Damn, Billy, you are gone. I am sorry to hear that. I was hoping to see you one more time. We collided in high school. No need to say why here, but we had a good talk about all that a few years back. I am proud of your having evolved into a sandal wearing, bright color loving, Jesus admiring, down to earth 21st century dude. I hope you are happily playing your guitar somewhere. I'll be sad that I can't talk with you a last time, at least not here.
04/13/21 12:40 PM
#286

Billy, I have the most wonderful memories of you going all the way back to Fred Olds. Some of my favorites are of you and Robert Howard and Robbie Gullette playing all those Kingston Trio songs. What a wonderful legacy you leave with us from Broughton to all the students whose lives you must have touched in Greenville. Know they are singing up a storm in heaven with you and Robbie. We will miss you greatly!
04/13/21 02:10 PM
#287

Besides the amazing talent of Billy, playing music with Robert Howard and others, my favorite memory of Billy comes from our days at Fred OIds. We both had Miss Watson for fifth grade, and, when we couldn't go outside for recess, we'd often play a chase game in the classroom. I don't remember exactly how it was played, except that one of us would chase another classmate around the room with an erasor on our heads. It was never a fair game with Billy; his hair was so thick and curly that the erasor almost never fell from his head. I'm smiling now remembering those days, and hoping that he is now up there, singing his heart out, entertaining his fellow angels.
04/13/21 03:25 PM
#288

If we are lucky we have close friends for the various seasons of our lives. I was one of the luckly ones during the early Spring of my life because Billy was my close friend. He provided the color we all needed at that time - funny, irreverent, talented, and loyal. Other seasons came, and we lost touch. But those early memories are imbeded so deeply that it takes only a moment to bring them up - Billy discovering the meaning on wassaling and going door to door with his guitar one Christmas; painting his basement black and hanging the Players Retreat sign salvaged from the fire; listening for hours to the Kingston Trio; appearing on Uncle Paul's show on WRAL; selling figs from the tree in his backyard to a local grocery store; exploring the steam tunnels under the NC State campus.

Thank you my friend. You provided joy and wonder, and I hope you - and your family - now find both in abundance.

Rest now, thou good and faithful servant.
04/13/21 03:35 PM
#289

So sorry to hear Billy passed. Had great memories from Danials JH with Billy dodging Ms Cannon in the halls before home room. He was unique then and obviously lived a successfuly full life. Rest in Peace Billy.
04/14/21 10:29 AM
#290

Billy was truly one of a kind. He will be missed - even by those like me who did not know him well.
04/14/21 04:11 PM
#291

I have wonderful memories of Billy. We grew up in the same neighborhood and I woul see him riunning down the alley with determination and a smile on his face. I will miss knowing that he is on this earth but will remember him with a smile. Frances Haywood Bullock
04/14/21 04:11 PM
#292

I have wonderful memories of Billy. We grew up in the same neighborhood and I woul see him riunning down the alley with determination and a smile on his face. I will miss knowing that he is on this earth but will remember him with a smile. Frances Haywood Bullock
04/19/21 08:56 PM
#293

About our friend, Billy Stinson...

"What sustained him throughout life, no matter what came his way, was his deep devotion to Jesus." There is nothing greater that can be said about Billy than that he made Jesus Christ Lord of his life. Years ago I ran across an album he made with his wife, called "The Merchant Ship." I did a five minute radio program in those days and I must have worn that record out for every track was real. Genuine. From the heart. Beautiful music that spoke volumes. I never got to talk to Billy about his conversion experience, but that's okay. What matters is that he was not ashamed to call Jesus Lord. Jesus said once that "If you confess me on earrh–– not be ashamed of me–– I will confess your name to my Father in heaven." That meant for Billy ETERNAL LIFE. As we all have lived past our "three scrore and ten" we are all soon going to leave this earth in death. I pray all who knew and loved Billy Stinson might so what he did before this life ends: Be sustained by having a "deep devotion to Jesus." That is the greatest legacy anyone could have and the only thing that matters forever. How trvial all else is. I rest assured Billy is tining his harp to the Key of David, and oh what harmony he is singing with the angels, who non stop praise HIM, with Holy, Holy, Holy! Won't be long if we have the assurance of Christ's invitation that whoever call on His name He will save from eternal death to live eternal life... and it's Reality that we will get to join in with Billy in praise and worship that beats anything we have ever experienced on earth. Bless you all, Ken Helser
| | | |
| --- | --- | --- |
| | | |